St. Paddies Green Smoothie
Try this tropical green smoothie today to celebrate! YUMMY!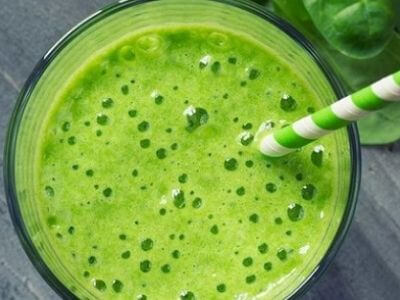 Categories: Beverage,
PRINT RECIPE Prep time: 5 min | Cook time: N/A | Total time: 5 min
Servings: 6
Ingredients
1/2 cup frozen pineapple

1/2 cup frozen mango

1 banana

2 handfuls of spinach

1 tsp chia seeds

6 cups oat or coconut milk (more as needed)

2 tsp matcha powder
Directions
Blend and enjoy!
Notes
Matcha powder is a fantastic source of many vitamins, including vitamin A, B1, B2, B6, C, E and K as well as many more trace minerals. It is also, rich in fiber, which helps to regulate digestion, prevent constipation, and it also makes you feel full after your done drinking your smoothie.
Tagged as: Beverage,