Paleo Stuffed Peppers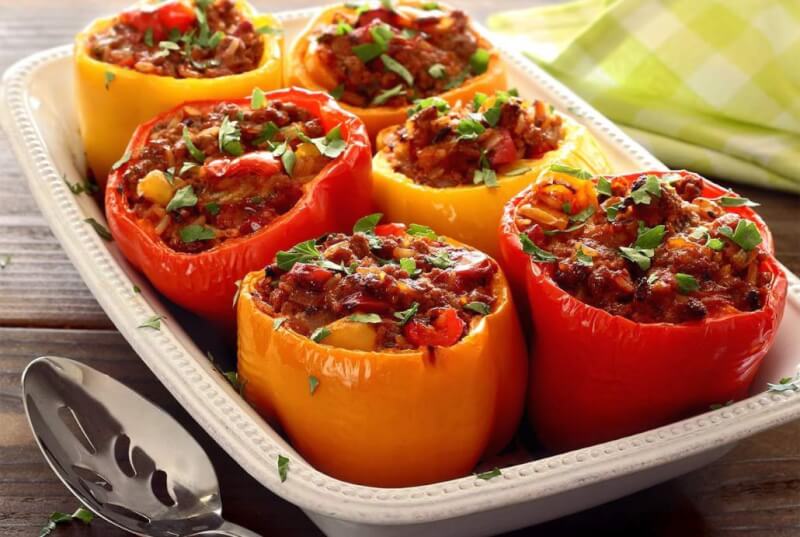 PRINT RECIPE Prep time: | Cook time: | Total time:
Yield: 4 servings
Ingredients
4 bell peppers red or yellow, halved and seeded

1 lb ground beef, bison, or elk

1 cup wild rice, cooked (½ cup uncooked)

1 white onion, small dice

3 cloves garlic, minced

2 celery stalks, small dice

8 button mushrooms, sliced

2 tomatoes, small dice

2 Tbsp tomato paste

1 Tbsp Worcestershire

1/3 cup blanched almond flour

½ Tbsp garlic powder

1 tsp dried oregano

salt and pepper
Directions
- Cook ½ cup wild rice according to package instructions. Should yield approx. 1 cup cooked rice.
- Sautee onions and garlic. Add celery and mushrooms. Add cooked ground beef. Add wild rice. Add tomato paste, spices and Worcestershire sauce.
- Mix in almond flour. Adjust seasoning if necessary.
- Pack mix into halved peppers. Bake on a parchment lined baking sheet at 375F for 40 minutes.