Raw Cheesecake
Spring is in the Air!!   At least it has been feeling like it these past few days. I like to use food to help me celebrate, so what better food to celebrate spring coming and winter ending than a super yum raw cheesecake (guilt-free!).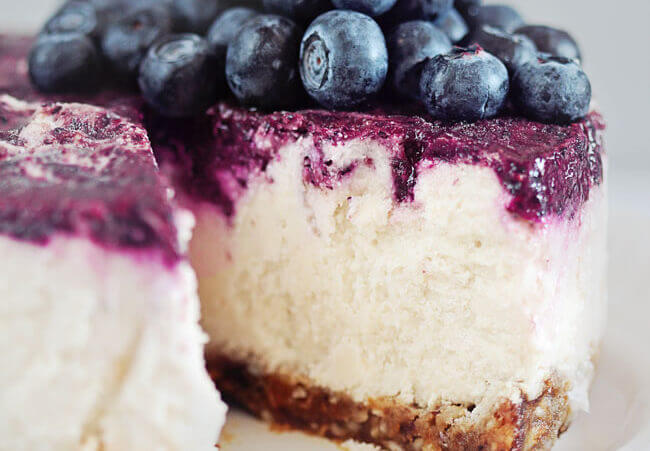 Categories: Desserts,
PRINT RECIPE Prep time: 30 min | Cook time: 3 hrs | Total time: 4 hrs
Servings: 8
Ingredients
½ cup zucchini, peeled and chopped

½ cup raw cashew butter

2½ Tbsp lemon juice

2 ½ Tbsp raw honey

2 Medjool dates, pitted

½ tsp vanilla extract

¼ tsp salt
Directions
Peel and chopped zucchini then add to blender or processor and mix until finely processed.
Add lemon juice, honey, dates, vanilla, and salt and blend until smooth.
Finally add cashew butter and blend until well combined.
Pour into raw pie crust (pre-made)
Top with fresh fruit, chocolate, coconut, etc. OR get your fav frozen saute in a pot on the stove till sauce like and add a bit of maple syrup to taste. Let cool, then pour on top of cheesecake
Freeze for at least 3 hours to set. Serve frozen or lightly thawed for authentic cheesecake texture.
Notes
Tagged as: Desserts,