Creamy Immune Boosting Caeser Dressing
A rich salad dressing with health benefits!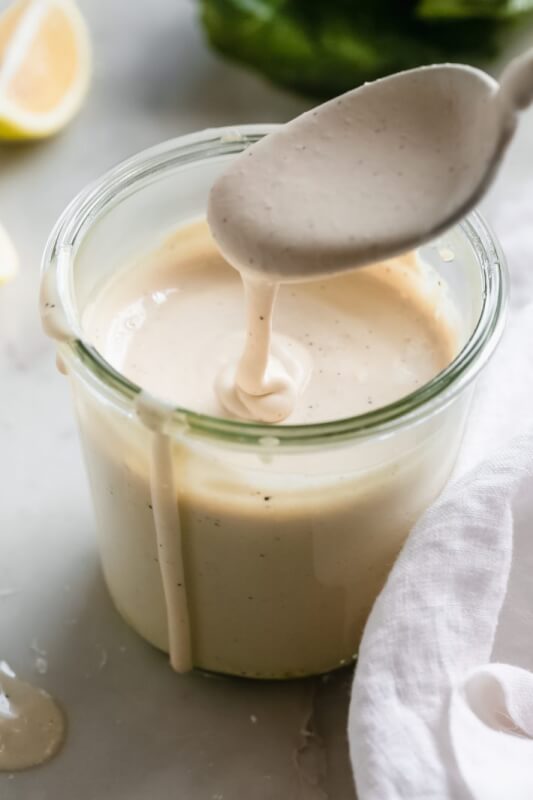 Categories: Sauces,
PRINT RECIPE Prep time: 10 min | Cook time: N/A | Total time: 10 min
Servings: 8-12
Ingredients
3 cloves garlic

1 Tbsp grainy Dijon mustard

1 Tbsp apple cider vinegar

½ lemon squeezed

1 Tbsp Worcestershire

½ shallot

1 cup homemade Paleo Mayo or a better quality mayo

¼ cup coconut aminos (soy replacement) OR Non-GMO soy sauce

½ tsp Himalayan salt

fresh ground pepper to taste

Avocado oil or Olive oil as needed to thicken...
Directions
Place all ingredients except mayo and olive oil/avocado oil in a food processor or blender and blend until smooth.
Add mayo and continue to blend until combined.
Slowly drizzle in olive oil or avocado oil (avocado oil will give it a lighter flavor) until a thinner dressing-like consistency. Adjust seasoning. Salt will bring out and balance flavors.

Tagged as: Sauces,