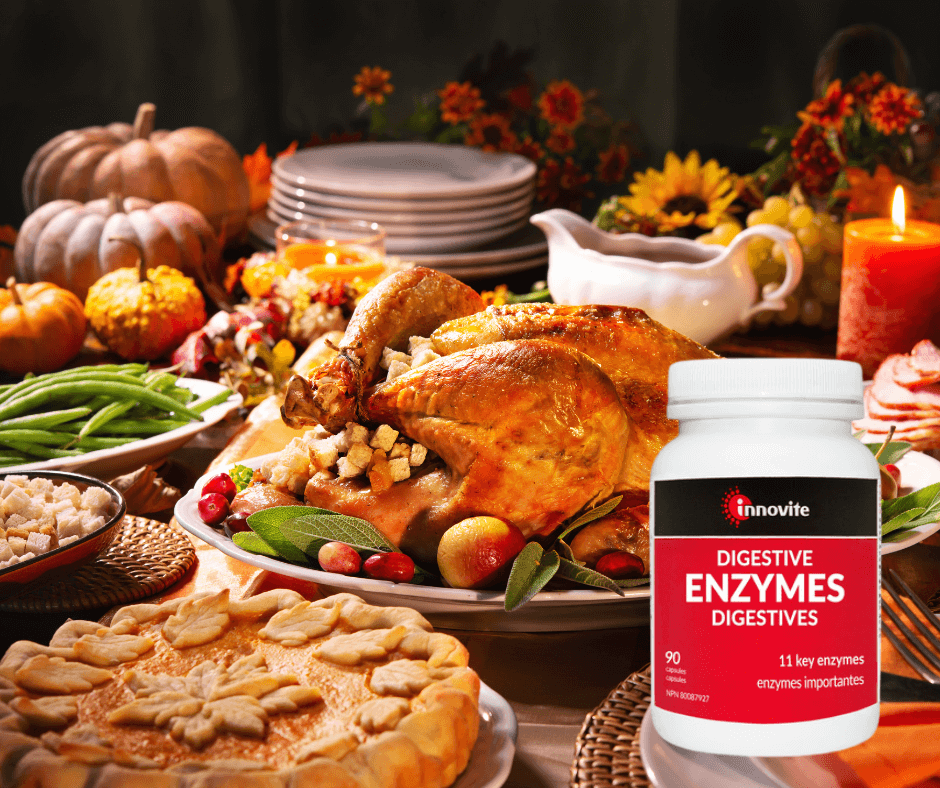 FEATURED:
Digestive enzymes can help you beat the bloat!
They can make the difference between feeling awful and feeling great!
Everyone likes to take a holiday to indulge in sweets and treats that you don't get the chance to enjoy every day. However, large meals like Thanksgiving or Christmas dinner can have a negative influence on our digestive system. Many dishes are high in sugar and fat. They can leave us feeling uncomfortably full, sluggish, bloated, and generally leaving you feeling less than amazing.
Digestive Enzymes support healthy digestion and stomach comfort by optimizing the breakdown of fats, carbohydrates, and protein. They also reducing gas, bloating, indigestion and constipation, and help your body to process difficult to digest food. This is necessary to allow for the absorption of nutrients and to maintain optimal health. Without these enzymes, the nutrients in your food go to waste.
Why do we recommend Digestive Enzymes from Innovite?
Innovite's Digestive Enzymes support healthy digestion and stomach comfort.
11 key enzymes to support all areas of digestion, from lactose to protein, carbohydrates, and fats.
Provides optimal support for complete digestion.
Aids in the absorption of nutrients.
Excellent partner to probiotic supplementation
Help your body manage the challenge of holiday indulgence!